DESSERTS TO EAT IN SALERNO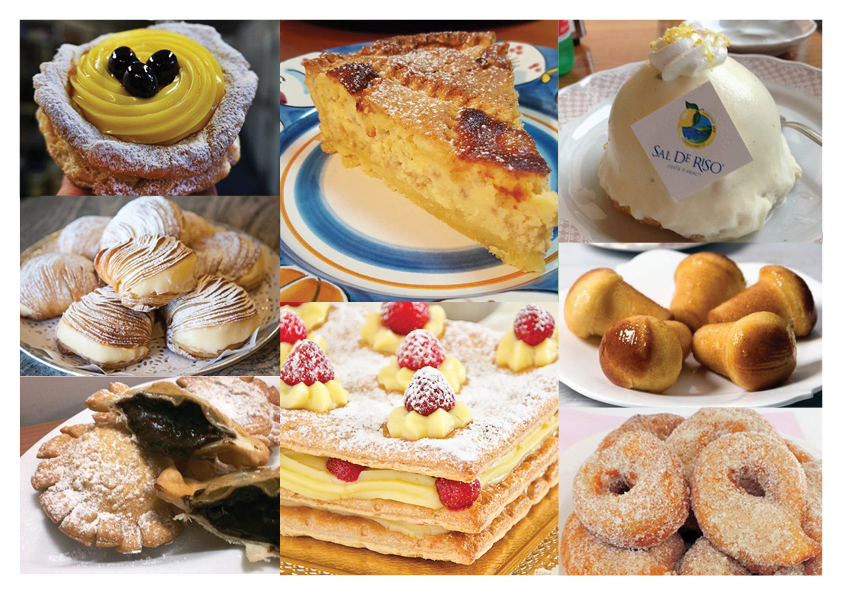 I always wonder, when I arrive in a new city, which are the best desserts of the place. I am about to unveil the unforgettable aromas and flavours of Salerno and its surrounding territory.
DELIZIA A LIMONE
Salerno is an important port on the Amalfi Coast, a land rich in evocative scenic beauty, but also of numerous lemon groves. In our area, the steps from lemon to limoncello and ultimately to  "delizia al limone" (lemon delight) are more than brief. This unique and extremely delicious delicacy was born in Sorrento and taken over with love and passion by the best confectioners in Campania and the Amalfi Coast. This lemon delight comes from the combination of a very soft sponge cake soaked in limoncello and lemon cream. Enjoy it in the pastry shop "Sal De Riso" in the town of Minori; here this lemon delight is a real treat!
ZUPPETTA
The "zuppetta", which is a sweet derivation of the "Millefoglie", is very popular in Naples and Salerno. In this case the millefeuille pastry is garnished with custard or ricotta, wild strawberries or chocolate chips. Being crisp and at the same time having a soft filling it satisfies all palates.
SCAZZETTA
The word "scazzetta" is a Neapolitan linguistic creation. Its name is closely linked to the purple headdress that the bishops receive from the Pope during the investiture celebration. The outer part is a strawberry icing, which is also present inside between sponge cake and yellow cream.
You can taste it here where it was born, at one of the best pastry shops in Salerno, the pastry shop "Pantaleone", located in a deconsecrated chapel in Via dei Mercanti.
PASTIERA
The "pastiera" is a Neapolitan dessert that is made for the Easter period. It has the appearance of a traditional American apple pie but differs in the filling and consists of shortcrust pastry filled with ricotta, custard, orange blossom essence, citrus peel. It is served with a sprinkling of powdered sugar.
BABA'
The "baba" has the appearance of a small mushroom. In the classic version it is soaked with rum  but is very soft and light.
According to the latest trends it is also available with a filling of cream or custard, chocolate or other creamy fantasies. It can be of different sizes.
ZEPPOLA
Classic zeppola or zeppola of San Giuseppe?
Both are fried. The zeppola of San Giuseppe is covered with custard and is widely consumed for father's day on March 19th. The classic zeppola has a shape similar to a doughnut and is covered with sugar and cinnamon.
SFOGLIATELLA 
Here too it is necessary to make a distinction between the sfogliatella riccia and the sfogliatell frolla. The sfogliatella riccia is made with puff pastry, while the second is made with shortcrust pastry. Both must be eaten warm to be able to fully enjoy the ricotta inside them.
CALZONCELLO
The calzoncelli are small fried cookies usually made at Christmas time.The filling is made from a paste of chestnut flour and chocolate.

Contact us
Blog

"Hello, my name is Francesco! Choose "Salerno Centro" Bed & Breakfast, stay in the vibrant and beautiful center of Salerno! We will give you our best care and attention to experience our area like a local!"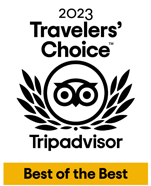 This website uses cookies to provide services and to perform statistical analysis completely anonymous. For more details read the the Privacy Policy of Automattic. Automattic is the company which manages the wordpress platform, where the website salernocentro.it is implanted.
Read here