Rooms Services
"Salerno Centro" is a comfortable and ancient bed and breakfast located in a sixteenth century ex-convent. Please check our videos out on SALERNO CENTRO YOUTUBE CHANNEL.
We have three very well appointed rooms. Two of the rooms, "Positano" and "Amalfi" have en-suite bathroom.
The third room, "Ravello", has a private bathroom just opposite the room door.
1. "Positano" – double room: single, twin, double and triple use

Double room with en-suite bathroom and private terrace where during spring, summer and autumn you can enjoy a swing, umbrella, small table and chairs.
Please open the link GOOGLE VIRTUAL TOUR and discover the room
---
2. "Amalfi": – double room: single, double, twin and triple use
Double room with en-suite bathroom. "Amalfi" is an original high ceilinged room where religious people used to pray when the ancient building was a convent. It has a high window which is possible to open/close by a rope-system (last picture). It is not possible to lean out. Please note that the Bed and Breakfast has wide common spaces with free wi-fi connection (it also works inside of the rooms), armchairs and sofas.
The wide common terrace, where we serve the made-to-order breakfast, is a pleasant space where you can relax and drink a glass of good Italian wine! For the pictures of the common spaces please go to this page:
Please open the link GOOGLE VIRTUAL TOUR and discover the room.
---
3. "Ravello" – twin room: single, double and twin use

Twin room with private bathroom just opposite the room door (less than 1 meter).
Please note the room has just been renovated and the pictures are new. The virtual tour at the moment is NOT updated.
In either way once you open the link GOOGLE VIRTUAL TOUR, you can have an idea of the space.
The price of the room includes the following services and comforts:
*

Cheap parking offer subject to availability and conditions or parking in 400 or 900 meters from the B&B for an agreed rate – t

he cheap solution can not be combined with special offers or promotions 

Limited made to order breakfast served by my family 

**

Wi-fi connection in all rooms and in communal areas
Air conditioning in all rooms
Ceiling fan in all rooms (as an alternative to air conditioning)
Mini fridge in all rooms
Safe available in the "Positano" and "Amalfi" rooms
Window screens in all rooms
Wide and pretty terrace, surrounded by flowers and plants, and includes umbrella, tables and chairs. Enjoy eating your breakfast as the scent of fresh flowers surround you (during spring, summer and autumn)
Bicycle parking on the terrace
Luggage storage with the opportunity to use a bathroom before leaving from "Salerno Centro" Bed and Breakfast
Touristic information and city map
Recommendations on the best typical restaurants, bars/cafes, pizzeria and gelateria around Salerno
Daily cleaning of the room with change of bedding and towels every three days
Hair dryer and toiletries in all bathrooms
Self-service tea and coffee facilities
Additional services can be subject to availability of our partners:
Professional tourist guide
Laundry service
Bouquet or Box of Chocolates to surprise your partner and friends
Transfer service by mini-van
From/to Naples and Rome airports
To Pompeii, Herculaneum and Vesuvio
To all destinations with Italian language assistance provided for family research
Walking and driving tours by mini-van in English language:
Along the Amalfi coast and to Amalfi, Ravello, Positano and Sorrento
To Paestum. Here, the best attractions are the Greek temples and mozzarella. A guided buffalo-cheese tour can be provided in an important bio – farm
To the archeological sites of Pompeii and Herculaneum
To the Royal Palace of Caserta, the most important monument in the south of Italy, and to "La Reggia" Outlet. It is the best place in our area where you can buy Italian fashion designer clothing at special prices
Other activities
Cooking class about Italian typical dishes
Boat trips with private skipper around the Amalfi coast
* For information please write to info@salernocentro.it  – This solution is subject to availability and conditions. Salerno Centro B&B is located in pedestrian area and it is not allowed to enter in the square where we are located by car. For this reason please contact us for all the instructions
** Please give us at least a 24-hour notice for made-to-order breakfast requests
* The pictures of the rooms are for illustrative purposes only. Pieces of furniture or audiovisual products may miss or replaced

Contact us
Blog

"Hello, my name is Francesco! Choose "Salerno Centro" Bed & Breakfast, stay in the vibrant and beautiful center of Salerno! We will give you our best care and attention to experience our area like a local!"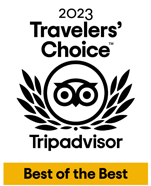 This website uses cookies to provide services and to perform statistical analysis completely anonymous. For more details read the the Privacy Policy of Automattic. Automattic is the company which manages the wordpress platform, where the website salernocentro.it is implanted.
Read here