THINGS TO DO IN SALERNO
– Seeing Salerno like a local –
After visiting the most important spots of Salerno (such as monuments and churchs) here are some suggestions on how to spend time in Salerno as a local.
Salerno is not only a city-base for your trips around the Amalfi Coast and Pompei, but is itself, a wonderful place to visit. Let's mention some activities to do in Salerno which you will enjoy.
Have a walk along the Corso Vittorio Emanuele and Lungomare street. They are pedestrian areas and here you will be able to enjoy a first taste of Salerno. From the seaside ("Lungomare"street) it is always a pleasure to "breath" the panorama of the first part of the Amalfi Coast.
Corso Vittorio Emanuele street is the main shopping area of Salerno. Are you looking for a global brand store? You will find some of them here. Are you interested in local products? Well, do not miss the "salumerie" and the Italian "bar". Are you hungry? Get into a "Salumeria" and take away a panino with "mozzarella and prosciutto di crudo di parma", delicious….. Also try to have a coffee standing at the bar, as Italians do. Try to taste a real espresso served in a hot double-ceramic cup.
Go to Portanova square and stand at the highest part of the square. Now look toward the sea, than to the small and narrow "Via dei Mercanti". You are in the most central point of Salerno. If you walk towards the sea on the left, after 50 meters, you will find us, Bed and Breakfast Salerno Centro. Since you are in Portanova square do not miss the best briocheria/gelateria of Salerno. Its name is "Nettuno". Try a traditional ice-cream or what about a "brioche con gelato"? It is sweet bread with ice-cream…..divine.
As in the north of Italy, also in Salerno you can have an "apertivo" before lunch or dinner. A lot of Italians, mostly on weekend, have a drink (soft or alcoholic) and something to eat (buffet style), some little pieces of pastries, focaccia, pizza, olives, chips. The food can change from place to place. My suggestion? Taste the aperol-spritz.
E) The historical center of Salerno is full of narrow streets with lamps. Enjoy this typical scene.
It would very nice to enjoy the panorama of Salerno from the seaside. From the "Masuccio" port the view is very interesting and it is possible to see the Crescent on the left side. It is a new spot of Salerno which ideally embrace people entering in Salerno by boats and cruise ships.

Contact us
Blog

"Hello, my name is Francesco! Choose "Salerno Centro" Bed & Breakfast, stay in the vibrant and beautiful center of Salerno! We will give you our best care and attention to experience our area like a local!"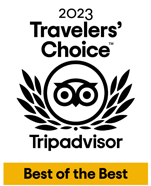 This website uses cookies to provide services and to perform statistical analysis completely anonymous. For more details read the the Privacy Policy of Automattic. Automattic is the company which manages the wordpress platform, where the website salernocentro.it is implanted.
Read here