+39 329 96 36 288   info@salernocentro.it
 
Stay at "Salerno Centro" Bed and Breakfast 1924, in the most central point of the charming city Salerno! Stay in history, book a room in a sixteenth (16th) century historic building, originally a convent ran by Dominicans.
We are located about 0,5 mile from Salerno railway station: an easy and pleasant 15-minute walk along the pedestrianized Corso Vittorio Emanuele, then a short left turn at the "Piazza Sedile di Portanova", the most famous square of Salerno (we are located on the left – look for our sign).
Our house is near the most important attractions of Salerno, such as "Il Duomo di Salerno" and "Il Giardino della Minerva"and only about 0,5 mile from the ferries which connect Salerno with world famous destinations such as Capri, Amalfi and Positano.
Are you looking for an accommodation in Salerno with a familiar atmosphere without missing your last e-mail? If so, stay in an international spot, "Salerno Centro" Bed and Breakfast, where you can meet worldwide travellers with worldwide culture!
We offer free wi-fi connection, clean rooms, a quiet and relaxing atmosphere and can provide all the information and recommendations you need to make your travelling "stress-free".
Since 2017 we have been TripAdvisor's top "Bed and Breakfast" choice in Salerno with the TripAdvisor Travellers' Choice Best of the Best Award and since 2012 with the Certificate of Excellence. Also we have got the Tripadvisor Hall of Fame and approved as a Tripadvisor Green Partner. In 2021, 2022 and 2023 we are pleased to have attained the Tripadvisor Travellers' Choice Best of the Best Award as the first Bed and Breakfast in Italy. Here are the links about 2023:
👉 1st position as a winner for "B&Bs and Inns" category in ITALY
👉 4th position as a winner for "B&Bs and Inns" in EUROPE
👉 7th position as a winner for "B&Bs and Inns" in the WORLD.
Parking for a cheap rate subject to availability and conditions

*

or parking in 400 meters from the B&B for an agreed-better rate 
Limited made-to-order breakfast for free

**

Air conditioning in all rooms
Window screens in all rooms
Free wi-fi connection in all rooms and in common spaces
Safe available in some rooms
Luggage storage with the opportunity to use a bathroom before leaving from "Salerno Centro" Bed and Breakfast
Wide and pretty terrace with umbrella, small tables and chairs where you will enjoy your breakfast during the spring, summer and autumn
Touristic information and city map
Recommendations on the best typical restaurants, bars/cafes, pizzeria and gelateria in Salerno and near "Salerno Centro"
*For information please write to info@salernocentro.it. Salerno Centro B&B is located in pedestrian area and it is not allowed to enter in the square where we are located by car. For this reason please contact us for all the instructions
**Please give us at least a 24-hour notice for made-to-order breakfast requests. We could charge gluten-free breakfast and the he potential fee depends on your preferences

Contact us
Blog

"Hello, my name is Francesco! Choose "Salerno Centro" Bed & Breakfast, stay in the vibrant and beautiful center of Salerno! We will give you our best care and attention to experience our area like a local!"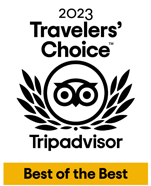 This website uses cookies to provide services and to perform statistical analysis completely anonymous. For more details read the the Privacy Policy of Automattic. Automattic is the company which manages the wordpress platform, where the website salernocentro.it is implanted.
Read here